Lighthouse Run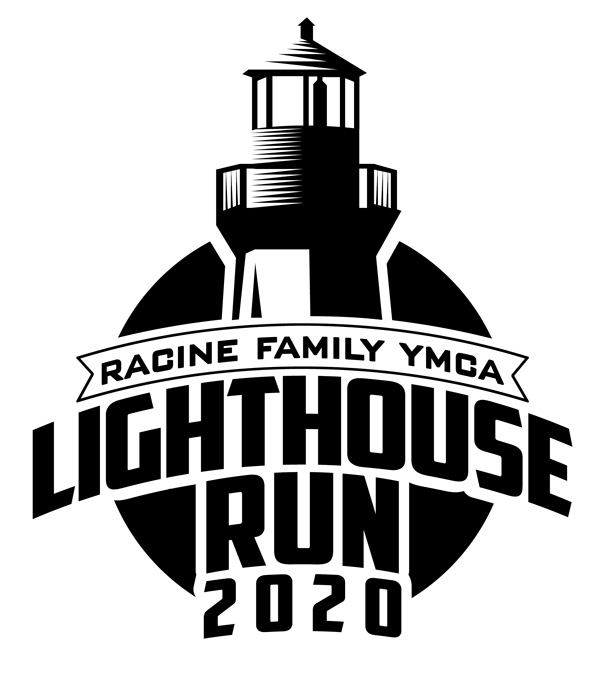 Racine YMCA's Lighthouse Run is changing to a "Remote Run" (aka virtual) in 2020.
For the first time since 1978 when the first race was held, the annual Racine YMCA Lighthouse Run will be changing to a "Remote Run" format. YMCA CEO Jeff Collen said, "It is with great sadness that, due to escalating conditions surrounding the COVID-19 outbreak and with Racine's recent extension to limit large events until after July 31, the race will be changed to a "remote runners" format. We know this is disappointing, however, we feel a gathering of over 2,000 people in Downtown Racine is just not the responsible thing to do." The Y has teamed up with 5Kevents.org to orchestrate this year's "remote" Lighthouse Run.
Now more than ever the YMCA needs your support. Please plan to participate in the Racine Lighthouse Remote Run/Walk or help the YMCA sustain ongoing programs by making a donation. Both can be done by clicking here.
How the Remote Runners format works.
Runners Packet: We'll ship your race shirt, bib, finishers medal and set up a reporting system. You'll have a two-week window to finish your race (from June 20th to July 5th), which you can run anywhere, anytime, anyplace, and in your own time frame including the original course if you wish. The courses are listed here and can be downloaded to your iPhone, Android or Apple Watch. You may also download the course GPX to your Garmin, Suunto, etc. devices. We will begin shipping race packets the week of June 14th.
After you run, enter your time via the "Manage My Registration" tab located at https://5kevents.raceentry.com/racine-family-ymca-lighthouse-run/race-information, hit the "SUBMIT RESULTS" tab, enter your information and download your Finisher's Certificate, and be sure to tag us @RemoteRunners on your race photos to share your Remote Runners experience!
5Kevents.org is also planning an event later in the year called "ReRuns" by inviting all those who registered for one of their canceled events to join this group event for free. The plan is to host a "ReRun" in Racine and Waterford/Burlington area over two days limiting each run to 250 people. 5Kevents has dubbed this this a "Consolidation Run". Runners or Walkers will be professionally timed and asked to wear the shirt they purchased for the run they originally signed up for. Those who wish to register or sponsor the event should go to the event web site at www.ReRuns.5K.run. Registration is Free but space will be limited to 250 participants in each wave. Additional details can be found at the website.
---
42nd YMCA Lighthouse Run brought to you by:
---