Lighthouse Run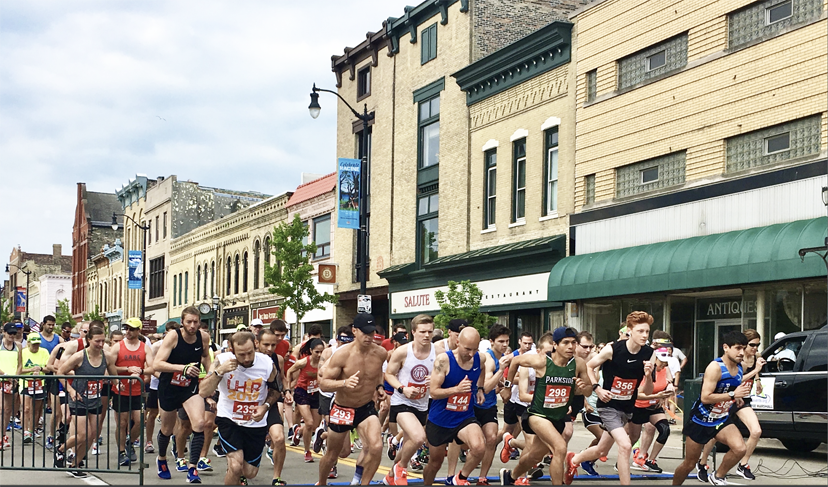 SATURDAY, JULY 31, 2021
Now in its 43rd year, the Racine Family YMCA's Lighthouse Run is one of Wisconsin's premier annual road run/walks, offering competitive and non-competitive events. The acclaimed race and family event returns as a live event in 2021, featuring the 10-Mile and 4-Mile Competitive Runs, 2-Mile Fun Run/Walk, Kids Power Race and Mascot Challenge. This year's course brings the historic race to the Village of Caledonia, starting and finishing at Olympia Brown Elementary School (RUSD), 2115 5 ½ Mile Road.
Lighthouse Run begins at 8:00 a.m. and ends at 1:00 p.m. Lighthouse Run begins at 8:00 a.m. and ends a
RUN HIGHLIGHTS
Participants can choose from four routes: 2-Mile or 4-Mile Fun Runs, 4-Mile or 10-Mile Competitive Runs
Awards are given to the top four males and females in the 13 age groups in the 4-Mile and 10-Mile Runs
The day is also filled with fun, healthy activities for the entire family, including the annual Kids Race, Mascot Race and Healthy Living Market!
RUNNERS RECEIVE
Performance Wear T-Shirt
Commemorative Race Bib
Commemorative Finishers Medal
Commemorative Finishers Certificate
Complimentary Beverages and After Party

Proceeds from participation in the Lighthouse Run support the Racine Family YMCA's STRONG COMMUNITIES CAMPAIGN that transforms the lives of Racine youth and families:
#KIDSTRONGRACINE
PROGRAMS THAT SERVE 1,000+ AT-RISK KIDS AND TEENS EACH YEAR
After school and summer initiatives that provide academic support and character development activities to improve grades, outlook and reduce summer learning loss
Mentorship for youth involved in or at high risk for involvement in the juvenile justice system to provide hope and the path to successful futures
Instruction that inspires healthy life choices
#FAMILYSTRONGRACINE
FAMILY STRENGTHENING PROGRAMS & SERVICES THAT ANNUALLY SERVE 800+ CHILDREN, TEENS AND ADULTS
Free, nutritious meals for families in need
Instruction in healthy food choices and meal preparation
Reconnecting non-custodial fathers with their children through parenting classes and job readiness training
Case-managed family engagement to provide resources and emotional wellness counseling with certified therapists for children, families and individuals
Workforce development and job placement assistance to lift families out of poverty
#HEALTHSTRONGRACINE
INITIATIVES FOR THOSE WITH PHYSICAL CHALLENGES OR PRE-CONDITIONS, SERVING 265+ INDIVIDUALS EACH YEAR
LIVESTRONG program for cancer survivors and warriors
Exercise programs for individuals with Parkinson's
Diabetes prevention
Managing and monitoring blood pressure
SPONSORSHIPS
Area businesses, organizations and others are invited to join the fun as event sponsors! Many levels are available and are 100% tax deductible!
We value our relationship with you and will serve as good stewards of your generous support. We are committed to delivering valuable benefits and a positive partnership experience. Potential promotional opportunities vary from 10,000 to 100,000 impressions for one year, depending upon type and level of sponsorship. 
View our sponsorship opportunities: 

 Thank you for being part of Lighthouse Run and helping to build a stronger Racine!