YMCA360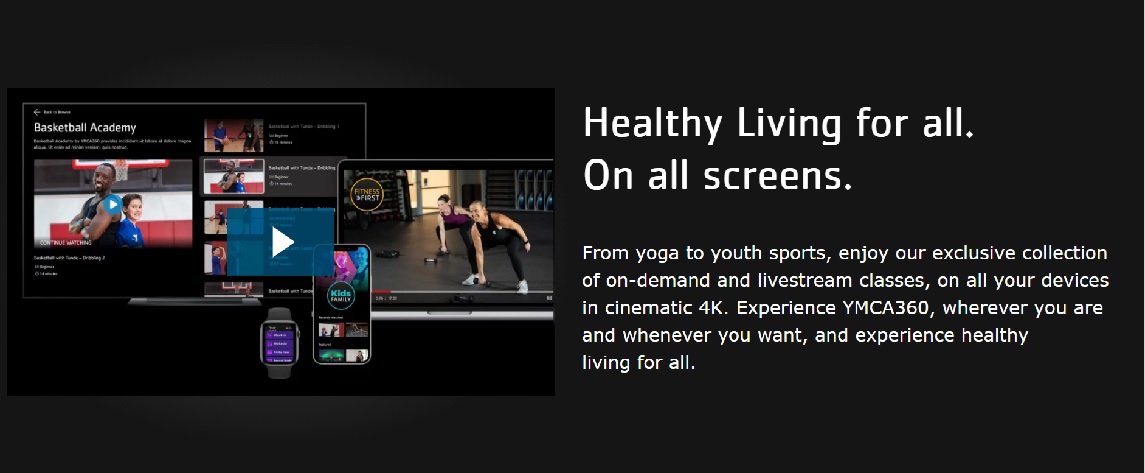 Transforming Spirit, Mind and Body 24/7
Now Racine Family YMCA members can experience the Y like never before!
YMCAY360 is an on demand and streaming site that allows Racine Family YMCA members to customize their health and fitness journeys to their lifestyle. There's truly something for everyone with YMCA Y360!
YMCA360 is included with every membership at no additional charge. More than 500 programs are available to click through to fit needs and interests for children, families, adults and mature adults. Programs include fitness, cooking, arts and crafts, even math! More content, including "Kickin It With Mr. Q," the Racine Family YMCA's podcast series, will be added on a regular basis.
YMCA360 videos run from seven to thirty minutes in length and are just a click away. You'll be able to take the Y with you anywhere—on vacation, work trips, at home and even at the Y.
YMCA360 is available any time and anywhere you have access to an internet connection, using a computer, mobile device or
smart TV. To log in, use the email associated with your membership account.
If you do not have an email on your Y membership account or your email has changed, please log into your membership account
and edit your profile information or stop by our Welcome Desk and they will make the update.
HOW TO LOG IN
1. Visit YMCA360.org or add the YMCA360 channel to your Android TV, Apple TV or Roku device
2. Click LOGIN or SIGN-UP
3. Enter your zip code and click CONTINUE
4. Select your home branch
5. Enter the email address you use for your Y membership and click CONTINUE
6. Check the email you entered for a six digit verification code. If you don't see a verification code in your inbox, please check
your SPAM folder or request for the verification email to be re-sent.
7. Enter the verification code and click CONTINUE to access YMCA 360 classes and programs.
 
Access to YMCA360 is included with every membership at no additional charge. Not a member? Call our Welcome Desk at 262.634.1994 and join today!