SC Johnson Community Aquatic Center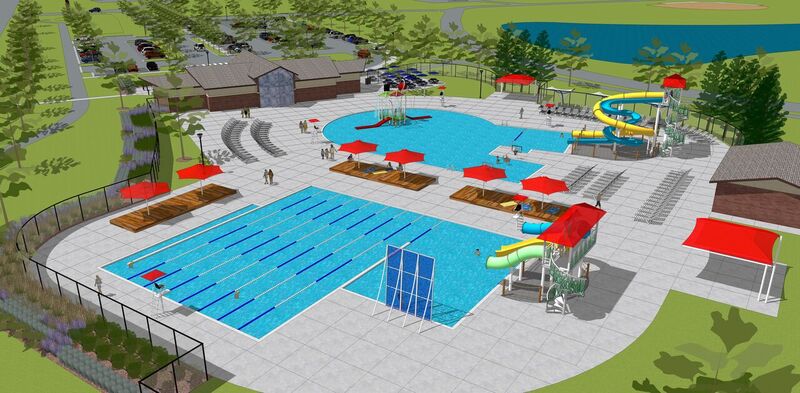 The Racine Family YMCA is pleased to announce that the pool at SC Johnson Community Aquatic Center at Pritchard Park, 2800 Ohio St Racine, WI 53403, is open. Season and day passes are on sale now.
Open Pool is 1-7pm daily. Y members and season pass holders receive special discounts and premium pool schedules.
Featuring two swimming pools, lap pool, activity pool and special features such as large waterslides, water play structure, and zero-depth pool for young children with playground, the SC Johnson Community Aquatic Center also offers a concession stand, shaded lounge area, 15,000 square feet of water surface, and a 4,800 square foot pool building with changing rooms. The facility is also available for birthday parties and group rentals.
SC Johnson Community Aquatic Center opened in Summer 2018 to provide a fun, safe recreation area for Racine County. The Racine Family YMCA manages the facility.
For pool information please call 262-347-4997. *Welcome Desk Hours * Mo-Sat 6:00am-7:00pm | Sun 10:00am-7:00am
A waiver must be on file for all day pass users, children 12 & over purchasing a day pass must have a waiver signed by a parent/guardian on file, before attending the pool without a supervising adult. Save some time and fill out your waiver in advance and drop off at the Sealed Air branch Welcome Desk.
Seasonal pool passes can be purchased at our Sealed Air Y Branch.


SC Johnson Community Aquatic Center - Pool Closure Policy
It is our goal to keep the SC Johnson Community Aquatic Center open as much as possible but Wisconsin's unpredictable weather can affect the best-laid summer plans. On questionable weather days and before you grab your suit, towel and sunblock; visit our Y Facebook page or call 262-347-4997, press #3 to see if the pool is open.

Lightning and Thunder: When thunder or lightning is first noticed, outdoor pool activities will be suspended and all outdoor pools and pool decks will be evacuated until 30 minutes after the last sign of thunder or lightning. The distance from a facility to an approaching thunderstorm can be five to eight miles away, but lightning can strike from a much farther distance.

Rain/Wind: Heavy rain can make it difficult to see the bottom of a pool or beneath the surface. If heavy rain causes bottom obstruction, pools will be cleared and swimming halted until the rain lets up. Wind can also cause safety hazards. If wind is observably strong or gusty and causes bottom obstruction due to rippling, swimmers will be cleared from pools until the bottom is visible.

The Y management of the SC Johnson Community Aquatic Center reserves the right to close the pool in the event of inclement weather, low air temperatures: 65* or below or mechanical & chemical failures. If there is a light bather load, areas of the pool may close. Refunds will not be issued for weather-related or light bather load closures.